F.R.I Dehradun (Forest research institute Dehradun) is one of the research institutes in India famous for forest research. F.R.I is an educational cum tourist hub of Dehradun. It is a must for everyone who visits the Doon Valley to give an eye on this beautiful and the architectural beauty. Every Part of this place will amaze you. If you are among nature lovers, then this is your perfect destination.
The beautiful gardens of different species of trees and the backdrop of Himalayas make it an absolute pleasure out of the world. This 450 hectares spread beautiful campus has been often chosen by Bollywood movies like – Paan Singh Tomar, Student of the year, Krishna cottage to name a few.
History of Forest Research Institute, Dehradun:
Forest research Institute Dehradun is one of its kinds. The architectural beauty with the lush green tress makes it one of the most exciting and pleasurable tourist attractions.
FRI was made in 1878 by the British government for the same purpose as that of now i.e. forest research of Uttrakhand forest. The only difference was the name. FRI used to be called as the Imperial Forestry Service during the British era. After independence, it is now one of the premier institutions in the entire sub-continent for Forest research.
How to reach FRI Dehradun
From Railway station: distance -6 km.
Time- 30 minutes.
From the airport: distance -34 km.
Time – 1hrs, 30 minutes.
From clock tower: distance -7 km.
Time – 30 minutes.
Note: there are direct city buses, taxis, local autos (Vikram). Which takes you directly to the main gate of the F.R.I.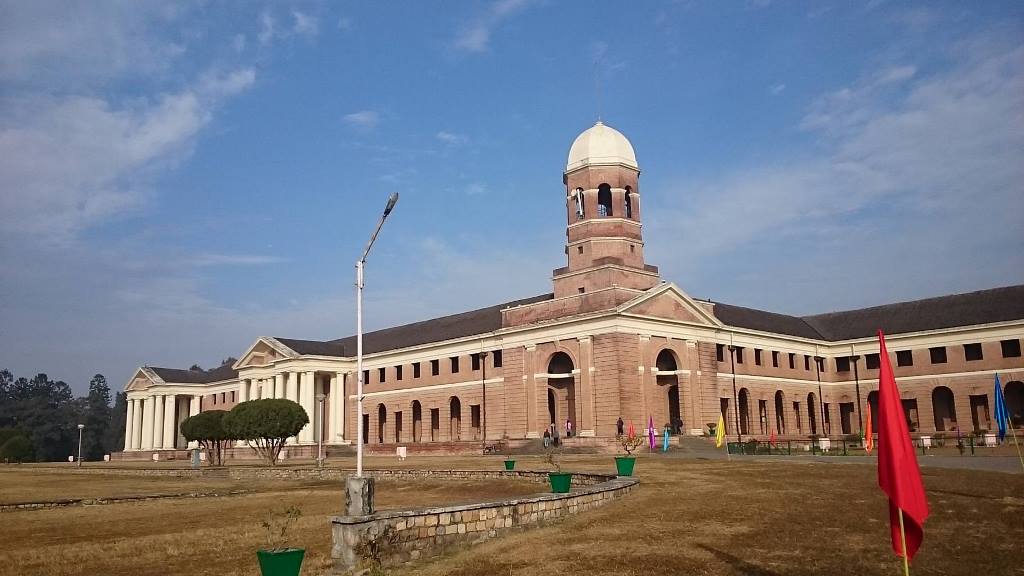 Forest research Institute Dehradun timings:
The F.R.I is open from – 9.30 am to 5.30 pm (Except Monday)
Forest research Institute Dehradun Entry fee:
The entry fee is – Rs. 25/- (per person).
You receive a ticket and on the ticket, there is a layout of the entire building and the black shaded part represents the museum. Also, Photography is not permitted inside the premises of Forest research Institute Dehradun.
Did you like it?
Please Rate it below: